Manny the Frenchie is a French Bulldog from Chicago, Illinois, that achieved Internet celebrity via the posting of his photographs on various social media websites. He is currently the world's most followed and popular Bulldog on the Internet. running outside, following around big bro, squeaky toys!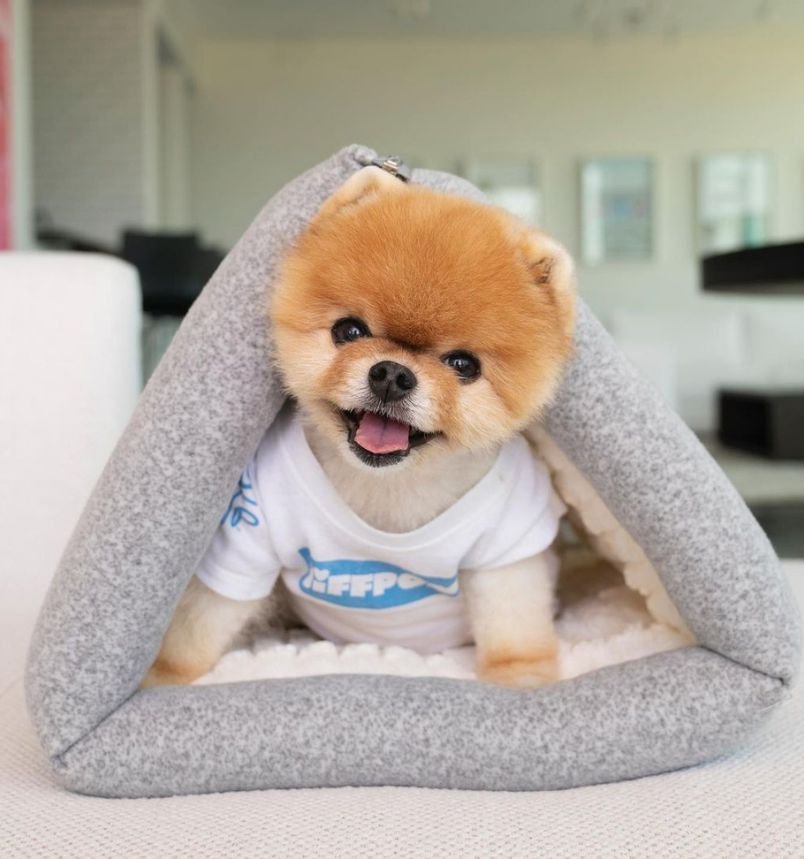 Another Pomeranian who became an Internet sensation with over 8 million followers on Instagram
Jiffpom is the most famous animal in the world with over 30 million followers across all social media channels
At nearly 10 years old, Marnie was found by Animal Control, smelly and matted on the streets of Connecticut in August 2012. She went unclaimed and was moved to a shelter where they named her Stinky.
The greatest duo since Laverne and Shirley and often dubbed the "Odd Couple" due to their 40-pound difference in size, Harlow, the Weimaraner, and Sage, the Miniature Dachshund, were inseparable!