The greatest duo since Laverne and Shirley and often dubbed the "Odd Couple" due to their 40-pound difference in size, Harlow, the Weimaraner, and Sage, the Miniature Dachshund, were inseparable! From adventures outside to cuddling up at bedtime each night, nothing came between them.
Sadly, Sage passed away in 2013 from old age and although Harlow's heart was broken, her greatest adventures were yet to come and once again, in miniature form.
Indiana, a fiery Miniature Dachshund joined the family in late 2013 and slowly but surely, Indiana became Harlow's best friend.
One year later, another Miniature Dachshund entered the picture, the extremely sweet Reese Lightning. Almost over-night, the perfect trio was formed.
At the end of 2017, Harlow, Indiana and Reese began opening their home to homeless pets. Since then, over twenty animals have stayed at 'The Harlowday Inn' while waiting to find loving homes of their own.
Spent 10 years living in a cramped, filthy cage in a puppy mill
Lost an eye when his cage was power-washed
My name is Crusoe and I am a miniature black and tan Dachshund. But don't take 'miniature' too much to heart. My tagline is "the wiener dog who thinks he's more of a celebrity than he really is", but I think at this point I pretty much am a celebrity!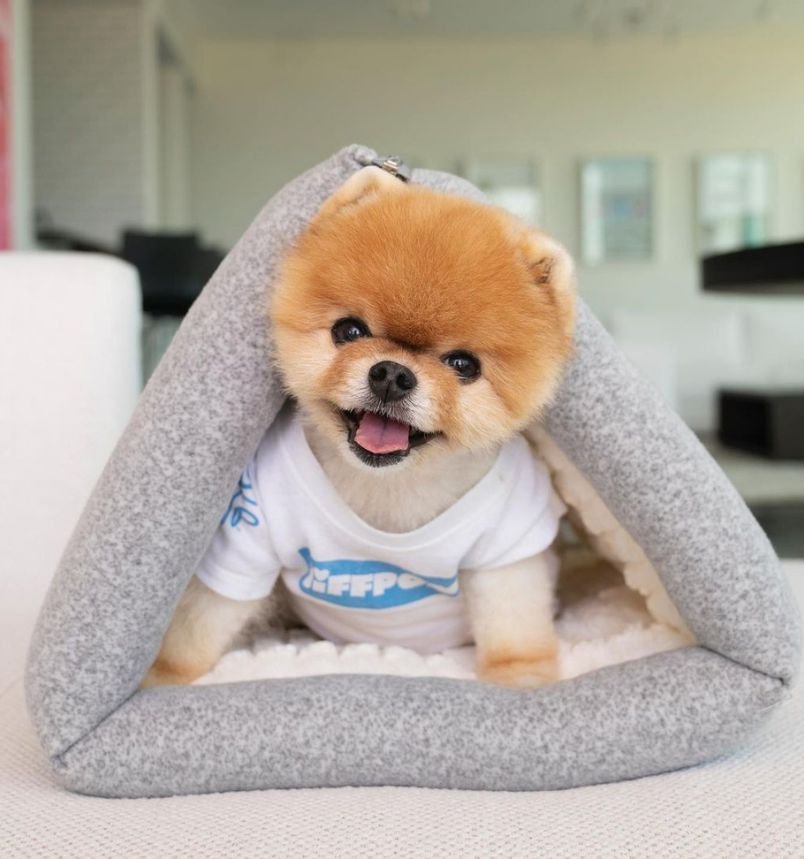 Another Pomeranian who became an Internet sensation with over 8 million followers on Instagram
Jiffpom is the most famous animal in the world with over 30 million followers across all social media channels